Tropical Council for Companion Animal Parasites Ltd. (A.B.N. 27 607 698 439) is a non-for-profit public company  whose mission is to independently inform, guide and make best-practice recommendations to veterinarians and allied health professionals for the diagnosis, treatment and control of companion animal parasites in the tropics and sub-tropics, with the aim of protecting animal and human health.
The emphasis of the council is directed towards providing free educational resources for animal parasite online learning for veterinarians, in the form of companion animal parasite guidelines published through the website, webinars and locally organised veterinarian lectures and workshops aimed at training veterinary practitioners and allied healthcare professionals in the tropics on the impact and control of parasites in pets and parasitic zoonoses in people.
There are currently fifteen TroCCAP members selected on basis of their expertise and ability to represent a region in the tropics and sub-tropics. Read about the TroCCAP council here.
[ultimate_spacer height="10″]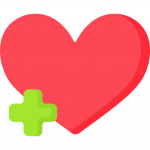 Report a case
(coming soon)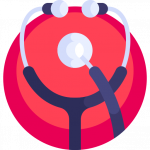 What's your diagnosis?
To check out some interesting case studies, please visit and follow our facebook page
[ultimate_spacer height="10″]